14 août 2013
3
14
/

08
/

août
/

2013
04:11
The globalization is considered as the most important transformation today which knew the world in 20th century. Several factors contributed to this change such as the liberalization of international business, the continental and international economic agreements, the disappearance of the national borders and the innovations in the transport and the technologies of information and communication.
To adapt itself to this new environment characterized by the instability and the uncertain, companies have to decide to plan better markets to come and the strategies of the competitors. Were from the value of the useful information for any strategic planning. To hold the information is more important than to produce, it is the foundation of a new economy: the knowledge economy. These evoked transformations were on the base of the changes of the strategies of internationalization of companies.
Nowadays, "To survive" became vital. At present, it is better to attack rather than to defend. The strategies of innovation thus appear as the only ones capable of creating a potential of survival and of protecting in the medium and long term the positions of the SME.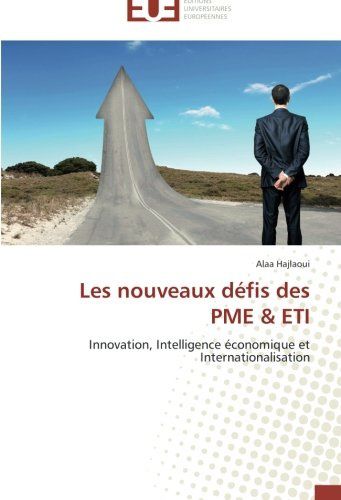 My book is now available on Amazon :
http://www.amazon.fr/Les-nouveaux-d%C3%A9fis-PME-Internationalisation/dp/6131567654/ref=sr_1_1?ie=UTF8&qid=1375466611&sr=8-1&keywords=les+nouveaux+d%C3%A9fis+des+PME%2FETI
My Book is also available on Morebooks :
https://www.morebooks.de/store/fr/book/les-nouveaux-d%C3%A9fis-des-pme-eti/isbn/978-613-1-56765-0