29 octobre 2012
1
29
/

10
/

octobre
/

2012
00:23
The failure and the success, two contradictory concepts. However, they connected to each other.
I decide to write about the failure, because nowadays, and especially the young people category are living in a hard social and economic environment : Looking for a job, search of the originality touch and innovation to improve the professional and personal life, very low standard of living and purchasing power, and the unstable political and social situation in Tunisia.
I'll talk about the story of one people who so much suffered to achieve his target, it's Abraham Lincoln.
A.L was the sixteenth USA president and he was the first republican president of the USA history.
Reared in an extremely poor family on the western frontier, he was mostly self-educated. He became a lawyer, politician and an effective military leader as the country lived the biggest crisis of its story.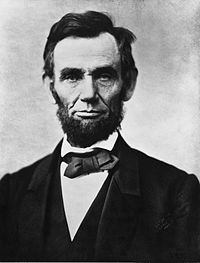 The election of anti slave republican caused immediately the creation of American confederacy states formed by 11 slave states. 3 years later, he drafted the slavery emancipation proclamation and the slaves were emancipated.
Just after his re-election for a second mandate with 56% of the popular vote, he was murdered by a confederate sympathizer, and his coffin was 17 times moved in 40 years following ones.
Lincoln Lost 2 wives and 3 children, he survived a nervous breakdown caused by the family problem and the political Failure. He lost also twice the congress election. All, this failure has been lived before his election as a president.
A.L knew that his freedom vision will change the world order and the American majority didn't accept that. He died for the Liberty, he was chosen as the most influential person in History of America.
So why, I say to all people, who failed to reach their objectives, or those who has suffered from disappointments or injustices : "Continue to fight, and one day you'll savor the success".